Best Fixed Deposit Rates in Singapore 2023 (Updated September 9th)
Best Fixed Deposit Rates in Singapore. When you are planning to save up, fixed deposits are your best option. They are a great way to safely grow your wealth on the bank.
Fixed deposits allow you to deposit money into your bank with a higher interest rate than a regular savings account.
Once the money is invested, it cannot be withdrawn before a specific maturity date, unless you are willing to pay the penalty. In this article, you will be guided through the Best Fixed Deposit Rates in Singapore.
Fixed Deposit can be a helpful tool especially for individuals who tend to spend more than what they save. Knowing that your savings cannot be withdrawn can help prevent impulse buying.
Otherwise if you are just looking for saving accounts, find out the best rates here.
After all, once your deposit matures, you are able to withdraw your money with a higher interest after years of waiting. Let's find out the best-fixed deposit rates in Singapore!
Best Fixed Deposit Rates in Singapore September 2023
Banks / Financial Institutions
Minimum
Amount (SGD)
Tenor Period
Best Interest Rates
(Per Annum)
Bank of China
$5,000
3 months
3.5% (mobile banking placement)
3.45% (over the counter placement)
CIMB Bank
$10,000
6 months
3.4% (Personal banking)
3.45% (Preferred Banking)
CitiBank (Citigold)
$250,000
3 months
3.4%
DBS/ POSB
$1,000
12 months and above

18 months
3.2% (new placements)

3.2% (for rollover of existing placements)
HL Bank
$100,000
12 months
3.5%
Hong Leong Finance
$100,000
12 months
3.58%
HSBC
$30,000
4 months
3.45%
ICBC
> $500
> $20,000
3 months
3.3% (Via E-Banking)
3.25% (Via E-Banking)
Maybank
$20,000
12/15 months
3.00% (online placement)
3.75% (placement in branch)
OCBC
$30,000
6 months
2.7%
RHB
$20,000
6/12 months
3.45% (Premier Banking)
3.40% (Personal Banking)
UOB
$10,000
6/10 months
3.40% (Priority Private banking) 
3.30% (Priority banking)
3.20% (Personal banking)
Standard Chartered
$25,000
6 months
3.6%
Best Fixed Deposit Interest Rates Singapore (as at 9 Sep 2023)
Do note that interest rates are subjected to changes.
1. CIMB Bank – Highest Fixed Deposit Rate in Singapore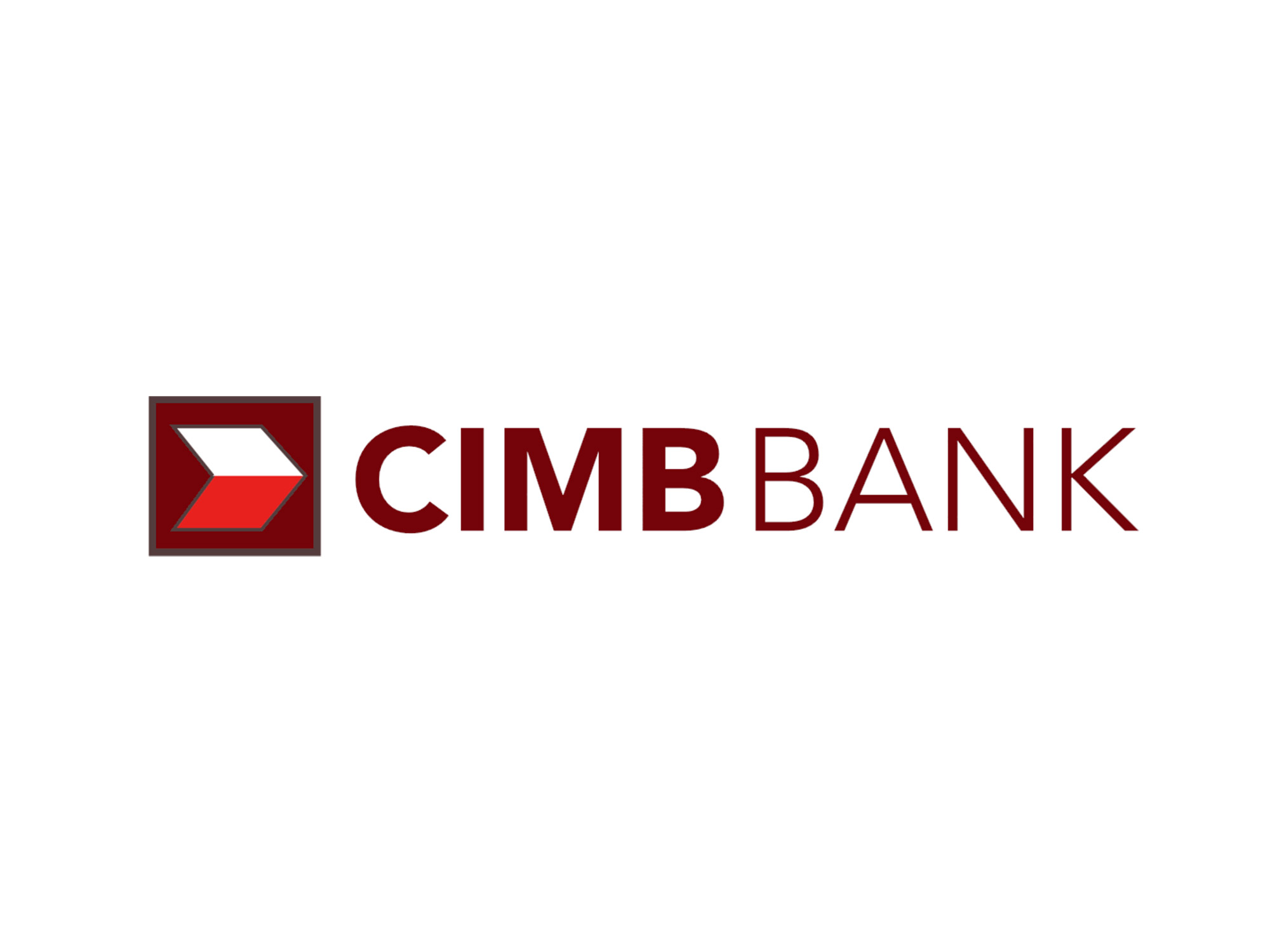 CIMB Bank – Fixed Deposit Singapore
Enjoy shorter tenures with great rates with the CIMB Bank. You can get the privilege of attractive rates when you place your deposits online! Your interest would have a base rate of 0.2% which will be credited on the 1st, 2nd, 3rd, 6th and 12th month of your deposit depending on the tenor.
Or get the best online SGD FD rate at 3.45% for 6 months. Take note of the $10,000 minimum deposit in this bank to get the privilege of the promotional interest rates. Valid from 1 September 2023 to 30 September 2023.
You are just a few clicks away in placing your deposits at your own flexible time.
TENURE
PERSONAL BANKING
ONLINE PROMO INTEREST RATE (% P.A.)
PREFERRED BANKING
ONLINE PROMO INTEREST RATE (%P.A.)
6 Months
3.40%
3.45%
9 Months
3.35%
3.40%
12 Months
3.15%
3.20%
CIMB Sgd Fixed Deposit Account Rate
Recommended: Which Miles Credit Card to Use in Singapore for Best Value This Year?
2. ICBC
ICBC – Fixed Deposit Singapore
For their current promotion, you can get 2.9% of interest if you deposit a minimum of $500. You can already get this high-interest rate over a 1 month period!
There is also a lower deposit minimum using fresh funds, which are funds that did not come from any existing account on ICBC.
With a minimum of $20,000, you can receive 2.85% for the first month, and end at 3.20% in a year when you do via E-banking. Regular saving interest rate is just 0.30% a year.
The great thing about this bank is they have no penalty if you choose to withdraw your money even before the end of the timeframe. You will get paid based on your existing current account interest rate.
Read as well: 10 Best Cashback Credit Cards in Singapore for Groceries, Meals & Entertainment
3. Hong Leong Finance
Hong Leong Finance – Fixed Deposit Singapore
Hong Leong Finance stated, "Who says you can't save money and indulge?" Hong Leong Finance's fixed deposit starts with a minimum of $20,000, but if you deposit $62,000 and above, you will be entitled to a rate of 3.1% interest for 8 months FD.
| Deposit Amount | 6-month | 8-month |
| --- | --- | --- |
| S$20,000 to < S$50,000 | 2.95% | 3.00% |
| S$50,000 and above | 3.00% | 3.05% |
Hong Leong Finance Fixed Deposit Promotion
We like the time deposit rates here for a short term tenure (6 – 8 months).
4. Maybank
Maybank – Fixed Deposit Singapore
Maybank offers some of the most interesting rates specifically for long-tenure fixed deposit rates.
With Maybank, you can deposit online and earn bigger savings through their iSAVvy Time Deposit. You can enjoy 3.00% of interest for a 12-month time deposit, 2.9% of interest for a 18-month period, and 2.75% for 24 months, from $20,000 up til $1 million.
Clients can also enjoy the upfront interest of 0.35% on their current savings account on the next business day on the successful placement of the iSAVvy Time Deposit.
Maybank imposes a minimum of $20,000 deposit and a maximum of $1 million for the iSAVvy Time Deposit.
5. UOB

UOB – Fixed Deposit Singapore
Watch your spare money grow without feeling any worry with UOB. You can start with a 2.7% interest rate onwards with a wide array of tenure ranging from 6 to 10 months.
In just 10 months, you can achieve a whopping 2.7% p.a increase on your money with this promotion until 30 Sep 2023.
Speaking of wide tenure earlier, you can enjoy 6 and 10 months of tenure with this bank.
With a minimum placement of $10,000, you can enjoy the privilege of having a UOB credit card when you pledge your fixed deposit. UOB also offers a hassle-free automatic renewal of time and fixed deposits.
There is no penalty when you terminate the FD before the maturity, however you will only receive the basic interest rate.
Moreover, if you are a new UOB customer, do head to the branch early to get a queue number if you are doing over the counter. Waiting time may take 4 – 5 hours due to overwhelming demand.
Minimum Deposit
(Fresh Funds)
Promotional interest rate
(p.a.) for 6/ 10 months
S$10,000 and above
2.7%
UOB Fixed Deposit Rate 2023
Learn too: Brands that are Cheaper in Singapore
6. OCBC
OCBC – Fixed Deposit Singapore
Entrust your finances securely with OCBC. Your minimum deposit of $30,000 can earn 2.7% interest after 6 months.
Just like the rest of the banks, your placement should be in fresh funds to avail of the services of a fixed deposit promotion rate.
If you happen to have other currencies with you that you want to enroll in the fixed deposit scheme like US dollars (USD), you can have them under a six-month deposit period and your respective interest rates would be 4.69% for USD. There is a minimum placement of USD5,000.
Banking type
Tenor
Promotional interest rate
(p.a.)
Minimum Deposit
(Fresh Funds)
Personal Banking
6-month
4.69%
US$5,000
Premier Banking
6-month
4.69%
US$5,000
Premier Private Client
6-month
4.69%
US$5,000
OCBC Fixed Deposit Rate
7. HSBC
HSBC – Fixed Deposit Singapore
HSBC offers a wide variety of fixed deposits and promotions depending on the customer's banking relationship: Jade, Premier, or Personal Banking. Your $30,000 can go a long way with HSBC in a smart and convenient way to let your money grow with no risk at all.
With an attractive interest rate of 3.45% in 4 months, both new and existing HSBC customers can enjoy the competitive offer of HSBC with its medium and long term tenures.
They are also offer an interesting promotion for 4-month time deposit (valid till end of 30 September 2023). For a 4 month time deposit, you can earn up to 3.45% for your spare money.
Tenor
Promotional interest rate
(p.a.)
Minimum Deposit
(Fresh Funds)
4-month
3.45% (Premier)
3.30% (Personal Banking)
S$30,000
HSBC Fixed Deposit Rate
8. CitiBank – S$ Time Deposit Board Rates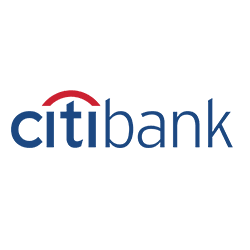 Citibank – Fixed Deposit Singapore
If you are interested in a large, short-term deposit, CitiBank is the answer. Under their bundle promotion, account owners who can deposit $50,000 for a tenure of only 3 months can earn up to 3.2% of interest.
Moving on to the regular time deposit scheme of CitiBank, they offer tenure of at least one week to 48 months. With a minimum deposit of $10,000, you can grow your money under a very competitive interest rate.
They also have a time deposit calculator for you to know more about how much interest can you earn in a specific tenure and amount of deposit.
| | |
| --- | --- |
| Minimum deposit | $10,000 |
| Tenor Available | 1 week, 1, 2, 3, 6, 9, 12, 18, 36, and 48 months |
| Services | Online and Phone Banking |
S$ Time Deposit Board Rates for Citibank
9. DBS
DBS Bank – Fixed Deposit Singapore
Keep your funds secured with the DBS bank and maximize your savings with their time deposits with attractive interest rates.
With an affordable minimum placement of $1,000 and a tenure of your choice, you can start your journey with their time deposit scheme.
DBS does not keep a track of promotional bundles every now and then, but they keep their rates above the industry average. As an account holder, you can earn 3.10% – 3.15% interest for a tenure of 9, 10, and 11 months. Another great offer of this bank is its 3.2% interest rate for 12 months of tenure.
10. Standard Chartered
Standard Chartered – Fixed Deposit Singapore
Standard Chartered is known for its promotion rates and long tenure options. And we have the September 2023 Fresh Funds Time Deposit. Across a period of 6 months, account owners can receive up to 3.4% interest on their placements with a minimum of $25,000.
If you are an account holder in Standard Chartered, you can make a deposit for flexible tenures of
1 to 8 months! Most banks encourage long term deposits but Standard Chartered offers a short term to save up your money.
Where to Get the Best Fixed Deposit Rates in Singapore
All banks listed above are well-known banks around Singapore. In choosing which bank to trust for your time deposit placement, it is important to know all the terms and conditions a certain bank needs you to follow.
Your flexibility and accessibility are also important. Choose a bank that would perfectly suit your needs in achieving your main goal of making a secured addition to your money without taking any risk.
Your chosen bank should have the deposit placements that are within your budget. In consideration of your budget, any amount of money should be taken with the utmost importance. In selecting a bank, your deposited amount even at its minimum range should have a significant interest rate increase after its maturity.
As an individual living in today's world, we know how everyone takes money seriously. If you are one of those people who are afraid of taking risks, putting your money in the bank is the best solution.
Banks are readily secured and though it might seem like interests are running for only 4% or less, it does not hurt to invest your spared money into the bank and make it grow a little, right?
Saving is one vital aspect that is sometimes neglected, especially by us, millennials. Knowing that banks offer fixed time deposits can give us an idea that yes, we can keep our money safely without the risk of it being spent on something that we might not use in the long run.
Being money-wise is one of the most important things that we need to learn. Fixed time deposits can give us something to learn about making more money while saving, in the least risky way.
---
Read more:
Where can I buy good quality jewelry in Singapore?
Where to Find Movers in Singapore
Which Maid Agency is Best in Singapore?